GoPro Hero4 – is here
The Hero4 is just about here. GoPro have released the lineup of new models and given a release date of October 5, 2014. Checkout the features here.
Just in time for Christmas, you can be assured that the new GoPro cameras will be as popular as ever with these new models coming up. Let's jump in and check out what is coming.
Similar to the current range, there will be a Hero4 black and Hero4 silver coming out – and thats where the similarity ends. The specs are awesome:
Hero4 black – Features 4K30, 2.7K50 and 1080p120 video, 12MP photos up to 30 frames per second, built-in Wi-Fi and Bluetooth®, and Protune™ for photos and video. Waterproof to 131' (40m). These type of resolutions are insane and will allow non professional videographers like you and I to produce stunning quality video. To put things into better perspective, 4K30 resolution is 4 times the resolution of 1080p!
Checkout this video shot at 4K on a Hero4 (make sure you adjust the quality!):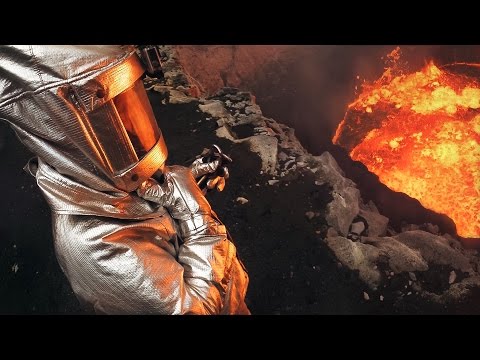 A big selling point on the GoPro website is that the the GoPro Hero4 black boasts '2X the performance' – 2X faster video rates and a 2x faster processor. Looking at all the new features and impressive specs, it needs it!
Hero4 silver – Features 1080p60 and 720p120 video (also 960p100), 12MP photos up to 30 frames per second, built-in Wi-Fi and Bluetooth®, and Protune™ for photos and video. Waterproof to 131' (40m).
What impresses me the most about the silver is that it is the first ever GoPro to feature a built-in touch display! You can control the camera, play back content etc by just tapping and swiping the screen. So instantly (without a smartphone and app) you'll be able to check out the results of your capture.
Buy the Hero4 Silver from Amazon!
In addition to these great features listed above, the Hero4 will feature new settings for after dark shooting – Night Photo, Night Lapse and Auto Low Light modes will enable excellent low light capture. I find this very interesting that GoPro are diversifying into features that a traditional camera may have and they have realised that people are not using the GoPros just for sporting activities. Don't get me wrong, this is great as the GoPro is a excellent portable device that serves a lot of different uses.
The new GoPro also has a QuikCapture mode – turn on and begin recording with a single touch.  Press once to record video, press and hold for two seconds to capture Time Lapse photos. Such a simple concept but I have needed it so many times in the past in order not to miss 'that' shot.
At times I find the menu system a bit fiddly. The Hero4 features a new dedicated button that allows you to quickly access and adjust camera settings. The menus have been redfined and simplified also.
The two editions will come in standard, surf and music editions with the only differences being the mounts that come with the camera. The same sort of deal with the Hero2 if you recall.
One other bit of news – there is another GoPro that is being released, but I will do a separate post about that.
What are your thoughts on the new Hero? Will you buy one come October 5? Is it worth upgrading? For me, my Hero2 and Hero 3+ is more than enough for my capturing requirements, and they are by no means outdated or redundant. Leave a message below on your thoughts.