DIY GoPro Zip Mount
Here is a great little DIY project to create a zip mount for your GoPro.
There are a lot of good GoPro mounts out there, including this successful Kickstarter campaign which I think may have inspired the DIY project I stumbled on.
The great thing with this little project is that it only requires a few little parts, not too much work and fairly quick to make and start using to capture those great videos and stills.
I should add that looking at the parts list below, you can substitute the GoPro part with your own manufacturer's equivalent, so this project is by no means a GoPro Hero mount.
Anyway, check out the pic of the finished product below. Looks pretty simple to make doesn't it? And looks like it will work exactly as intended.
Pic source : screen grab from  https://youtu.be/jndLEw642lQ 
Anyway, Let's go ahead and make one.
Parts List:
20 X M5 washers
4 X M5 Dome nuts
4 X M5 15 screws (countersunk)
GoPro (or equivalent) adhesive mount
Piece of plastic like/similar to a ice scraper
These parts should not be too hard to pick up from a hardware store or similar. And once you get the hang of making these, mass making these will be easy!
Once you have all the parts, check out the video below which shows you how to assemble it all together. As you will see, the cutting of the plastic does not not have to be precision cut, so even for hackers like me it shouldn't be too hard to make 🙂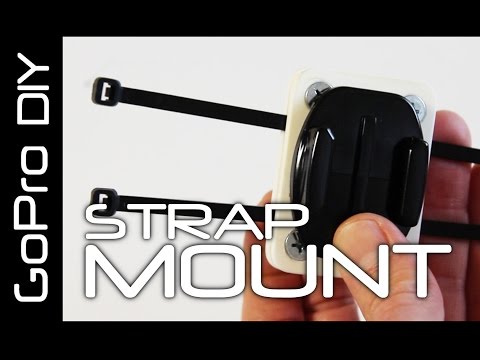 So, do you think you can make one fo these without too much trouble? If you already have, leave a message below and let us all know how well it works.